Resident Discounts & Services
---
PARIM Members are entitled to the following deals, discounts, and promotions.
Disclaimer for Discounts & Services
As a service to its members, PARIM provides the opportunity for companies to publicize available discounts and services. This is outlined in PARIM's External Organizations Policy -2016.
Although we review postings, there may be changes or deletions without notice. PARIM does not investigate, endorse, or guarantee the accuracy of any discount, the quality of the product listed, or the listed companies.
A posting of a service or discount offer does not constitute an endorsement by PARIM of the listed products or services.
This information is updated regularly. Last update June 19, 2018.
---
Money on your mind?
Contact one of our advisors today to book a complimentary 1-hour no-obligation meeting.
Lesley Hamilton, Vice President, Senior Investment Advisor
Email: lesley.hamilton@wprivate.ca
Direct: 204.289.1501
Toll Free: 1.888.315.8729
---
Are you looking to buy or sell a house or condo? As a PARIM member you can receive a gift card to the store of your choice upon closing when buying or selling a property through Century 21 Bachman & Associates.
Note: The amount of gift card back depends on the sale price of the property.
To receive this offer please contact JUSTIN POKRANT – REALTOR® at 204-997-5876 or
justin.pokrant@century21.ca
*Not intended to solicit properties currently listed for sale or buyers under contract.
---
All PARIM members are entitled to discounts through the WRHA StAR Program.
---
If you are enrolled in a full-time MD or dentistry program, we'll prepare the personal income tax return of you and your spouse for free. Go online and complete the application form — offer ends April 13, 2017. Click here for details
---
Clarion Hotel & Suites is Winnipeg's destination hotel and is located in the hub of Winnipeg's business, shopping and entertainment district. We are a 10 minute drive from the airport (Complementary Airport shuttle is also available), and only 4 km to HSC. We offer 139 spacious renovated guestrooms where luxuries are standard details. All of our guest rooms feature complimentary wireless internet, fireplace, fridge and microwave. Call us today and reference 'PARIM' to receive a discounted rate on a room with 2 Queen beds ($140/night plus taxes). 204-774-5110 or 855-216-6393.
Bonus: Book under PARIM and receive 2 VIP passes to Urban Oasis mineral pool (only if you rent an Executive suite or a large Business room).

---

Dominos Pizza
50% off any pizza at regular menu price when you mention and show your University of Manitoba ID card.
---
Aaltos Garden Cafe at HSC Canad Inns
Hungry for your call shift? The new cafe on the 2nd floor offers residents 15% off. They have daily buffet (even on weekends) that ends around 8 pm. A great alternative to HSC food options. Get there early!
---
Employee Purchase Program
The Visions Electronics Commercial Division (Visions Business Solutions) is pleased to announce an Employee Purchase Program open to all employees of the Winnipeg Regional Health Authority.
WRHA Employees are now able to buy any of the products that Visions Electronics sell at the Commercial Division pricing!
This equates to huge savings on most items (some items may not apply)
Visions Electronics is also the only major electronics retailer offering Air Miles as well.
Please note that this offer applies only to electronics that are purchased through Grant Smith.
To obtain offer, all individuals must contact Grant Smith directly at
Grant Smith at 204-275-5112
or
email us at g.smith@visions.ca
Visit www.visions.ca to browse some of the hundreds of products we carry.
The above pricing is available through the Visions Corporate Sales Division only and is valid due to an employee purchase program agreement. Corporate Sales Division does not offer financing. Pricing is not for use in connection with previous purchases (Visions Retail Price Protection Policy).
---
Pro Aggressive Fitness Centre
Pro Aggressive Fitness Centre is offering a 20% Exclusive Resident Discount on Bootcamps. This works out to $120 for 10 sessions. They have personal trainers and a gym with different memberships. Located close to St.B and HSC at 2 Donald Street. Email courtney@proaggressivefitness.com for any other questions.
---

Great Canadian Oil Change
Receive 15% off all oil change packages. Get 20% off on all other services (which includes, air, fuel and cabin filters, transmission, radiator flushes, front and rear differential fluid changes)and at no extra charge a 21 point inspection.
---

GoodLife Fitness
As a Canadian Medical Association member you may be eligible for corporate plans as a Resident Physician. You may require you CMA ID # for this. Otherwise, receive 15% off their current prices and other benefits as a WRHA employee Click here for more details.
---
The Canadian Medical Association and TELUS are pleased to offer exclusive rate plans to CMA members. With TELUS you can get connected and stay connected — anytime, anywhere. It's easy, and now more affordable than ever. TELUS offers CMA members: exclusive rate plans with competitive pricing, the latest and greatest devices, a superior end-to-end client experience,access to Canada's fastest mobile network and national coverage. Click here for details!
---
Faculty Counseling Service & MD Care
Residents and their immediate family are welcome to receive psychotherapy and counseling services through this service offered at the University of Manitoba. It is covered by Manitoba Health. Confidentiality is maintained and off site therapy is also available. This service is run by Drs. Prober and Perlov, both psychiatrists. Please contact 204-480-1310 and leave a voicemail and they will contact you.
---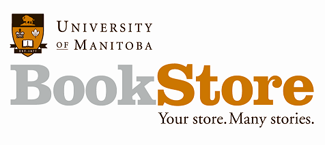 Bookstore Software Discounts
As a U of M student, a number of software and hardware discounts are available to students at the Fort Garry Campus.
---
St. Boniface Hospital – Staff 'n Motion Fitness Center
For information, call: 204-237-2632
6 month membership packages only:
1. $124.93/six months – includes Cardio/Weight room & fitness classroom & shower room
2. $103.22/six months – includes Fitness classes & shower room
3. $103.22/six months – includes Cardio/Weight room & shower room
---

The cost per month is $11.61 bi-weekly or $271.63 annually (as of June 2018). They are located at 685 William Avenue – Community Services Building – Room FE010 (tunnel level).
---